What is Defense?
As an approved United States Military Defense Contractor, we comply with Department of Defense (DOD) regulations including Defense Federal Acquisition Regulation Supplement (DFARS) and Procedures, Guidance, and Information (PGI). Our efficient processes, stringent quality control, and comprehensive capabilities make us a trusted partner for defense applications.
The defense aviation industry entails the design, development, production, operation, and maintenance of aircraft propulsion, other systems and other aerial vehicles for military purposes. This includes aircrafts such as fighter jets, bombers, helicopters, and transport planes and could also include munitions.
With our advanced manufacturing processes and stringent quality control measures, we manufacture and overhaul critical components for US and Foreign Military (FMS), ensuring operational readiness and mission success. 
As an approved United States Military Defense Contractor, Barnes Aerospace is committed to confidentiality requirements, such as Controlled Unclassified Information (CUI) and Controlled Defense Information (CDI), ensures the utmost security for sensitive projects.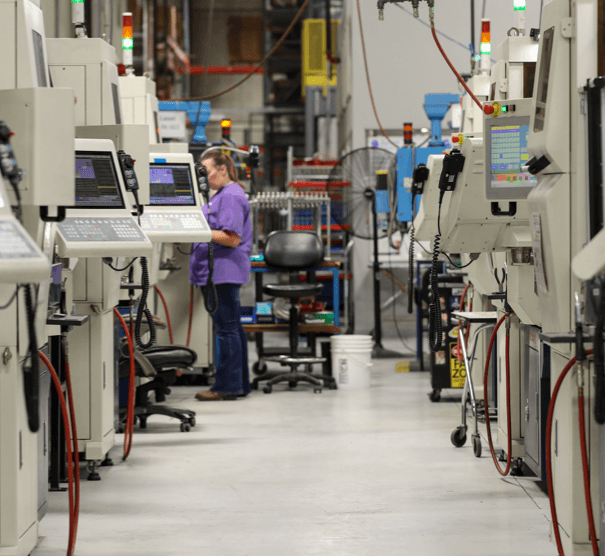 Barnes Aerospace Defense Capabilities
Manufacturing of engine components, nacelles, airframes and other critical parts

Overhaul and repair of turbine engines components

Compliance with all DOD regulations

Stringent quality control standards

Comprehensive confidentiality requirements
Why Choose Barnes Aerospace?
Compliance Assurance: We understand the complexity of DFARS regulations and ensure strict adherence to meet your project requirements.


Confidentiality and Security: Our robust systems protect sensitive information and maintain the highest levels of confidentiality for your critical projects.


Precise Manufacturing: With our state-of-the-art facilities and skilled engineers, we deliver precision parts that meet the stringent specifications of defense applications.


Comprehensive Capabilities: From manufacturing to overhaul, our end-to-end solutions cover a wide range of aviation requirements, allowing you to streamline your supply chain.