Certifications
For a list of certifications by individual facility, first select the region then the specific location.
North America

Asia

Europe
Barnes Aerospace has established confidence in our supply chain partners and created rigorous discipline to comply with regulations. The result is we provide consistently reliable products to our valued customers in commercial aviation, defense, industrial, and space exploration industries.
We understand the unique challenges our customers face and maintain ISO, AS, and Nadcap certifications to
support their needs from start to finish. From manufacturing to repair, we are committed to delivering efficient processes and superior quality in everything we do.
Quality Commitment
Barnes has a long-standing reputation for delivering quality and value to its customers. We maintain ISO, AS, and Nadcap certifications across these industries underscore our commitment to excellence, quality control, and continuous improvement. We strive to provide industry-leading solutions that meet and exceed customer expectations while upholding the highest standards of performance and reliability.

For those unfamiliar with these certifications:

What is
Nadcap?
Nadcap stands for National Aerospace and Defense Contractors Accreditation Program. It is a global cooperative accreditation program for aerospace and defense industries. Nadcap is administered by the Performance Review Institute (PRI) and is widely recognized as a leading quality assurance program in the aerospace and defense sectors. Nadcap accreditation is important for industry recognition, supplier approval, quality assurance, risk mitigation, continuous improvement, and customer confidence.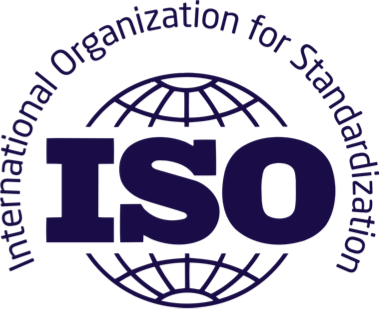 Why is ISO
certification important?
ISO certification refers to the process of obtaining certification from the International Organization for Standardization (ISO). ISO is an independent, non-governmental international organization that develops and publishes international standards for various industries and business practices. We standardized our operations to demonstrate compliance with ISO standards. What's more is through Barnes Enterprise Systems or BES, we are committed to process improvement to evaluate and improve our systems, processes, and performance. We embrace a culture of continuous improvement which drives us to identify and address inefficiencies, reduce errors, and enhance overall operational effectiveness.

How is AS certification 
different from ISO?
AS certification, also known as AS9100 certification, is a specific global recognized standard within the aerospace industry that focuses on quality management systems for aerospace manufacturing. It is based on the ISO 9001 standard but includes additional requirements specific to aerospace manufacturing and supply chains. Meeting or exceeding customer expectations means we customers consistently deliver precision components that meet specific requirements. AS certification enhances the organization's reputation and increases its competitiveness in the aerospace market.