Why Choose Barnes Aerospace?
At Barnes Aerospace, we're taking our legacy manufacturing experience to new altitudes. We strive to advance what's possible through relentless pursuit of next.
Barnes Aerospace has established confidence in our supply chain partners and created rigorous discipline to comply with regulations. The result is providing consistently reliable products to our valued customers in commercial aviation, military/defense, energy, and space industries.
We understand the unique challenges our customers face and maintain ISO, AS, and Nadcap certifications to 
support their needs from start to finish. From manufacturing to repair, we are committed to delivering efficient processes and superior quality in everything we do.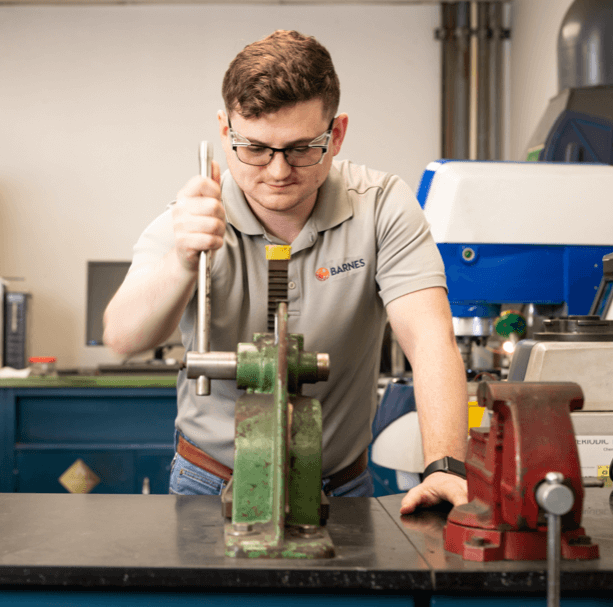 What differentiates Barnes Aerospace from the competition is our ability to:
Execute efficient processes and comprehensive capabilities.
Keep projects moving and provide a single source solution for customers.
Diligently control each step of production 
in-house with a robust system to prioritize quality, as explained in our quality section.
Quality Commitment
Barnes has a long-standing reputation for delivering quality and value to its customers. We maintain ISO, AS, and Nadcap certifications across these industries underscore our commitment to excellence, quality control, and continuous improvement. We strive to provide industry-leading solutions that meet and exceed customer expectations while upholding the highest standards of performance and reliability.
For those unfamiliar with these certifications:

What is
NADCAP?
Nadcap stands for National Aerospace and Defense Contractors Accreditation Program. It is a global cooperative accreditation program for aerospace and defense industries. Nadcap is administered by the Performance Review Institute (PRI) and is widely recognized as a leading quality assurance program in the aerospace and defense sectors. Nadcap accreditation is important for industry recognition, supplier approval, quality assurance, risk mitigation, continuous improvement, and customer confidence.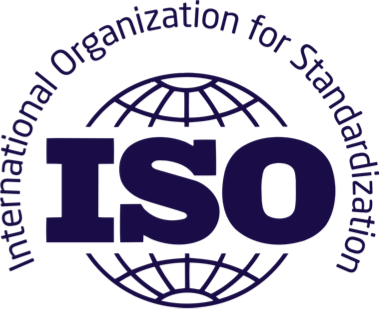 Why is ISO
certification important?
ISO certification refers to the process of obtaining certification from the International Organization for Standardization (ISO). ISO is an independent, non-governmental international organization that develops and publishes international standards for various industries and business practices. We standardized our operations to demonstrate compliance with ISO standards. What's more is through Barnes Enterprise Systems or BES, we are committed to process improvement to evaluate and improve our systems, processes, and performance. We embrace a culture of continuous improvement which drives us to identify and address inefficiencies, reduce errors, and enhance overall operational effectiveness.

How is AS certification 
different from ISO?
AS certification, also known as AS9100 certification, is a specific global recognized standard within the aerospace industry that focuses on quality management systems for aerospace manufacturing. It is based on the ISO 9001 standard but includes additional requirements specific to aerospace manufacturing and supply chains. Meeting or exceeding customer expectations means we customers consistently deliver precision components that meet specific requirements. AS certification enhances the organization's reputation and increases its competitiveness in the aerospace market.
Our History
1857
Since its inception, Barnes Aerospace has witnessed remarkable growth and evolution. With a relentless pursuit of next, we have continuously adapted to the changing dynamics of the aerospace industry. Our commitment to innovation and precision has propelled us to the forefront of the aerospace market.
1934
Parent company of Barnes Aerospace, Barnes is publicly traded under the stock symbol "B" on the New York Stock Exchange (NYSE) and was founded in 1857 in Bristol, CT. Barnes demonstrates its financial stability by paying dividends every year since 1934.
For more about investing 
with Barnes, visit our Investor Relation page.
1945
Along with the business success, Barnes built a strong commitment to the communities in which we serve. Since 1945, the Barnes Group Foundation is committed to the support of education, the arts, civic and youth activities and health-related charities in our communities.
1978
Barnes Aerospace acquired Windsor Airmotive and Windsor Manufacturing, a series of maintenance, repair, and overhaul facilities dedicated to aftermarket service for top tier aerospace OEMs. This strategic acquisition enabled Barnes Aerospace to expand in North America and Singapore with operations in Connecticut and Singapore. A complete list of our locations can be found on our locations page. 
2020
We expanded our Cincinnati facility's manufacturing and maintenance capabilities of highly engineered parts. Through this strategic investments in our facility and operations, we have strengthened our position as a complete solution provider for precision aircraft components.
2021
To reflect the relentless pursuit of next, Barnes corporate unveils its new brand and continuum logo.
2023
Acquisition of MB Aerospace
With the addition of MB Aerospace, Barnes Aerospace our size and significantly expanded our ability to serve  commercial aviation and military/defense customers.